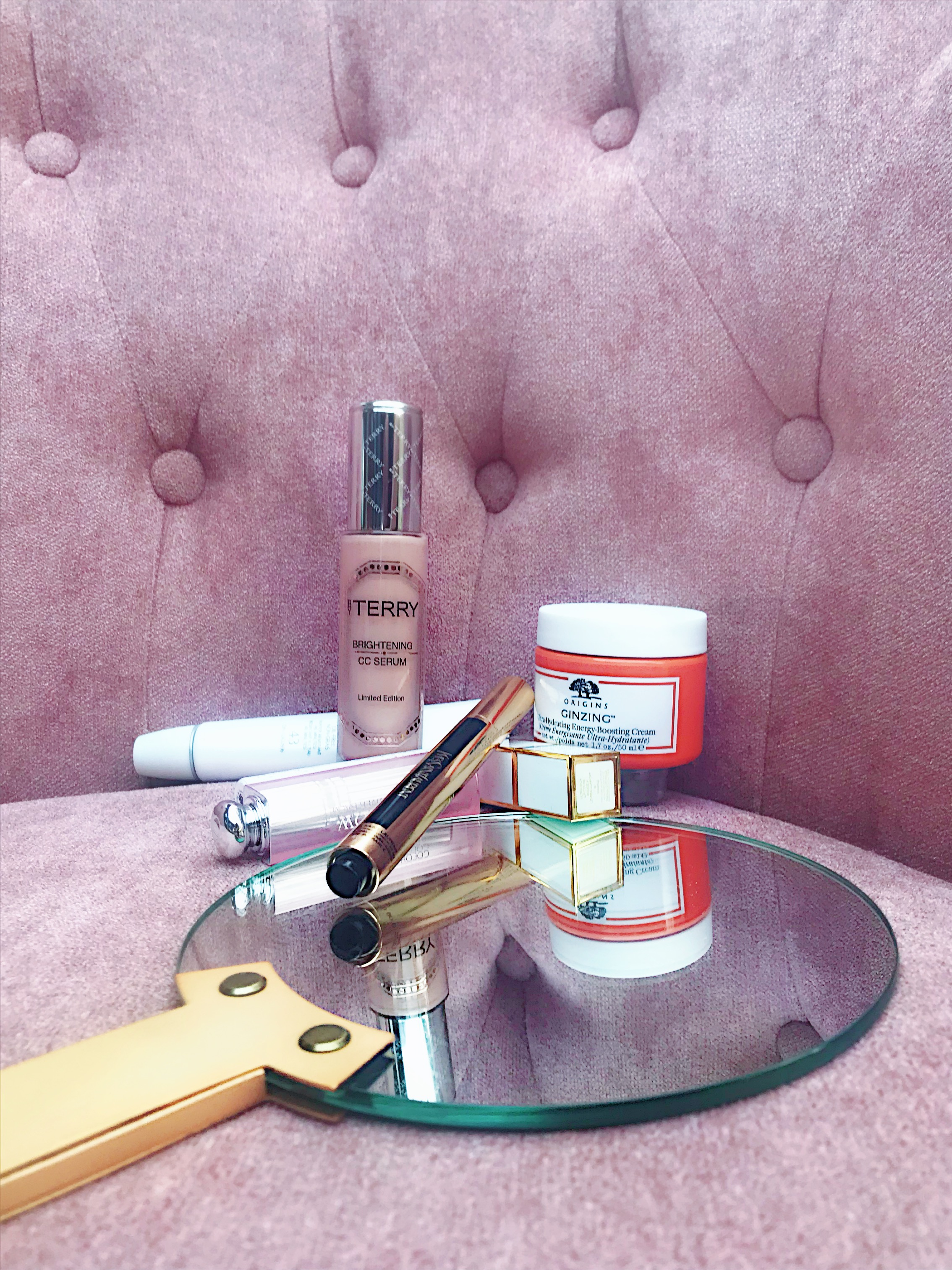 In the Instagram world we live in today, there is digital beauty, tutorials, tips, blogs, vlogs and everything in between telling you about the latest product launch and why you need it. And while I love the world of beauty, it can be a very overwhelming place. To be honest for a minute, a lot of these new trends or techniques really will work out pretty well for the younger gals. I am finding, being 36, that I must be picky with my makeup, and I encourage you to do the same, especially of you are over 30. The skin is just not what it used to be, and I am noticing fine lines and texture I never really noticed before.
So if you feel utterly clueless sometimes about the world of makeup, and you are not a teen or fall just out of the millennial realm, then these tips are for you.
My first tip is, and full disclaimer, these tips are very basic guidelines, that I think will help you find flattering, easy makeup that you can wear everyday and feel confident and polished. So, as I was saying, my first tip is to stay away from dark makeup.
Looking fresh and polished is a great approach to makeup, and one I often teach to my clients. That being said, the main purpose of makeup, in this way, is to bring definition to your features, and light to the shadowy parts. Brightening, youthful and "lit from within" is the vibe I am going for here. Makeup that is natural and fresh, does not really include these deeper tones. Stick to pinks, peaches and nude tones. If you like a little more colour, than coral, caramel and golds should suffice. Stick to a lighter colour palette, and you will make your life a whole lot easier when it comes to choosing products and shades.
My next tip is focused on what goes under the makeup, and that is skin care. So tip #2 is skincare, the time is now. Your makeup will only look as good as the skin it is applied to, and that skin needs some TLC. It doesn't have to be a dozen products, you can get away with a good cleanser (one that removes makeup is a bonus), day moisturizer, and a night cream. Add a hydrating lip balm and your made in the shade. I have listed some of my current favourites below, but skin care is very personal.
Third, and as important as the first two, is the hotly debated "drugstore" versus "high end" makeup. Now, my personal feelings aside; I truly have found that drugstore base products, so your concealer, foundation and powder, is not going to cut it, when you are past your twenties. So tip #3 is: for the base, stay away from the drugstore. Investing in the skin is key; and if there were ever a time to splurge, it would be on a proper foundation, or tinted moisturizer. This will be applied to your face almost every day, and like your skin care, should work easily and be a joy to apply. I just find that drugstore base products, are not up to snuff, and not really worth saving that extra $15 or $20. Also, drugstore makeup has really become more expensive over the years, so if you are going to invest $20 in a foundation, why not spend an extra ten bucks, and open yourself to a whole range of formulas and shades that will likely suit your skin better.
My more mature clients often tell me they don't wear mascara. To me, mascara is one of the ride or die, holy grail makeup products that instantly lifts your complexion. If you find mascara runs on you, you just need to keep trying different ones, until you find the one that works for you. The biggest tip that I can give you regarding mascara happens to be tip #4: don't apply mascara to the lower lashes. This will save you a lot of the issues you may be facing with mascara. Nothing is there is smudge, and it saves you from looking, well, crazy. Another tip to help mascara from smudging, is to apply a tiny amount of translucent powder on the eyelid before you apply your mascara. This hinders any of the oils your eyelid produces, which can activate the mascara and cause it to run. There's a bonus tip for you!
My last tip, relates to the first tip, bringing light to the complexion. One of the easiest and comfortable ways to do this is to go for the gloss. Tip #5 is, you guessed it: skip mattes on the lips and go for a lip oil, balm or gloss. If you want a little definition, pair it with a lip liner. The light that is reflected off that shiny gloss or balm, is very flattering, and I hate to say it, but it is youthful. So ditch the matte lipsticks, most of them have probably expired anyways, and go for a tinted gloss. I have included some of my favourites below. They are juicy and not sticky, my favourite combo.
→ If you enjoyed this blog post leave a comment below. I also post tips and makeup inspiration on my instagram page @facetimewithdaniela : https://bit.ly/2U7tEHW
→ Curious about updating your makeup routine? We teach one on one makeup lessons. Head over to the makeup lessons page to book online: https://bit.ly/2To128w
Skin care shout-out:
Origins Ginzing Moisturizer | https://seph.me/2Tk8At8" target="_blank">https://seph.me/2Tk8At8
→ Citrus scent is nice in the a.m., and works well under makeup
Shiseido Moisturizer | https://seph.me/2WeQ1IG
→ Pricey but leaves a lovely glow to the skin. 

Bite Beauty Agave Lip Mask | https://seph.me/2JrzfEv
→ Treats dry lips and adds a supple, satin finish. Lovely on it's own or over lip liner..

Neutrogena SPF | https://bit.ly/2Top2sr
→ Leaves a lovely satin finish on the skin; perfect under makeup. Spray for the body leaves a lovely glow.

Lip love:
Dior Lip Glow | https://seph.me/2HNqAds
→ Lovely for everyday. Juicy lips are in your future.

Marc Jacobs Gloss | https://seph.me/2OfNfjw
→ I love the shade cream and sugar. Smooth, shiny with a lacquered finish.

Clarins Instant Light Lip Perfector | https://bit.ly/2Ydch7K
→ This one leaves a lovely shine, and is not sticky AT ALL. A winner all year round.

Clarins Lip Oil | https://bit.ly/2TpIhBI
→ Another winner from Clarins. Super comfortable to wear, with a mirror like shine.

Lancome L'Absolu Lacquer | https://seph.me/2ulHLdV
→ One of the longest lasting glossy stains I have ever tried. Apply multiple layers for more colour payoff. A really unique lip product.